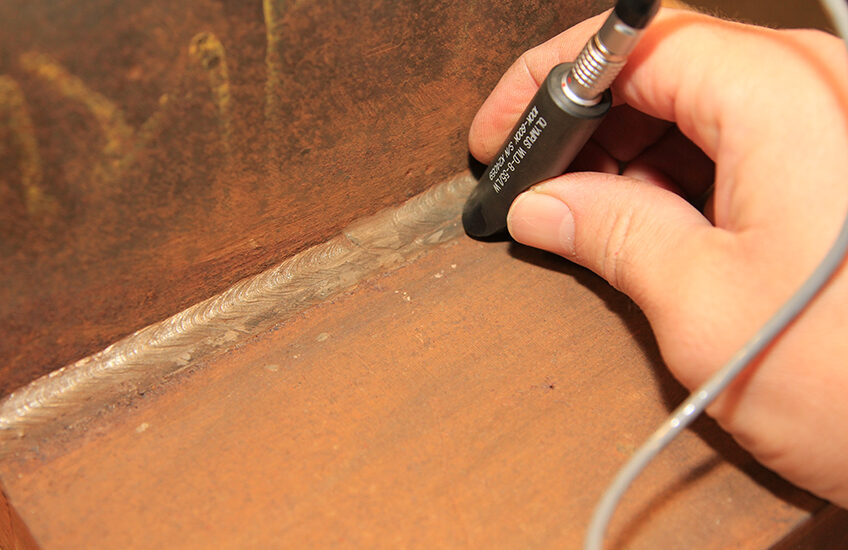 Weld Inspection
In weld inspections there is often a need for the ability to detect surface breaking defects. For magnetic materials e.g. carbon steel, generally a magnetic particle inspection is done. However, eddy current testing offers a number of advantages:
No consumables used – e.g. ink & contrast paint.
Ability to test areas with poor access.
No surface preparation required – e.g. paint doesn't need to be removed, saving time in preparation for the inspection and in any recoating of surfaces .
JSC Inspections – we offer Non-Destructive Testing and Inspection Services for clients in the oil-, gas- and petrochemical industries, the chemical industry, the energy sector and the construction of pipelines and structures industry.