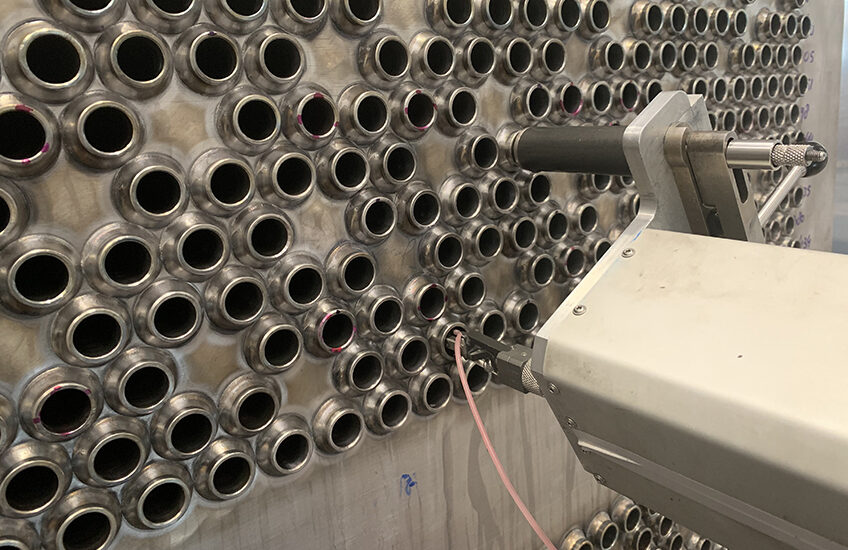 Tube-to-tubesheet weld inspection
The integrity of tube-to-tube-sheet welds of heat exchangers in the chemical industry is of vital importance for untroubled service reliability. Besides the mechanical strength of the welds, the tightness is essential, welds are the barrier between spaces through which different media flow.
Automated ultrasonic scanners have been developed by JSC Inspections to examine the tube-to-tube sheet weld integrity. The system consists of an automated ultrasonic probe which is directly in contact with the inner surface of the tube wall. The probe is controlled by a microprocessor and scans the inner surface of the tube wall, the result is an accurate representation of the weld portrayed as a C-scan.
Any weld imperfections larger than 0.5 mm in diameter are detected by the scanner. This type of inspection is usually done as a quality control check for new high pressure equipment. Another application is the inspection of old welds if in-service damage as occurred.
JSC Inspections – we offer Non-Destructive Testing and Inspection Services for clients in the oil-, gas- and petrochemical industries, the chemical industry, the energy sector and the construction of pipelines and structures industry.